Verbena bonariensis
Garden Plant Information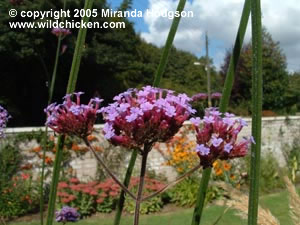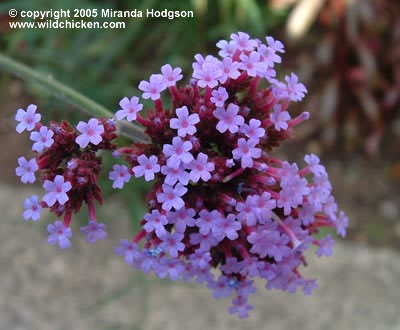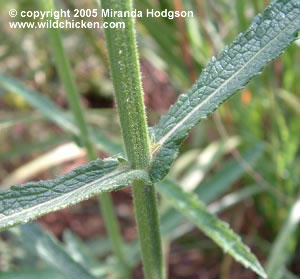 Name
Verbena bonariensis (also called Argentinian vervain and purple top)
Genus  
Verbena
Species
bonariensis
Cultivar/variety
General description
Tall clump forming herbaceous perennial with domed heads of lilac florets. Useful for flower beds and borders, gravel gardens, prairie and wildlife planting. Provides attractive and non-intrusive height in the borders. Good wildlife plant; flowers attract bees and butterflies during the day, whilst scent becomes stronger after dark, attracting night insects like moths.
Season of interest
Lilac flowers from mid summer to late autumn.
Key horticultural features
Tall, open habit. H: up to 2m.

Stems - slender, square, ridged; slightly hairy.

Long, serrated leaves with no petiole (leaf stalk).

Clustered, lightly scented, flat/domed headed flowers in lilac.
Cultural details
Aspect
Sunny. Stands well against wind.
Soil
Well drained, light.
Hardiness
Hardy down to -5c, though will overwinter more successfully in well drained soil.
Maintenance
Cut back old blooms to promote more flowers. Generally stands well in wind, but sometimes plants need support.
Propagation
From seed sown in early spring, with heat. Will self-seed in well drained soil.