Linaria purpurea
Garden Plant Information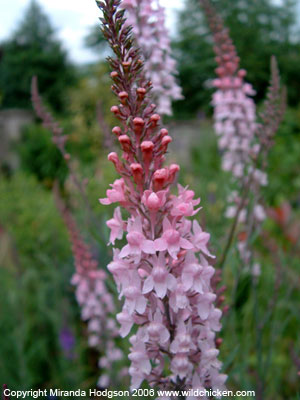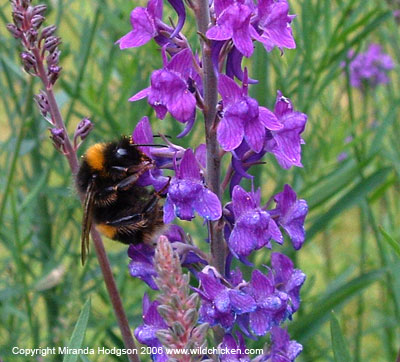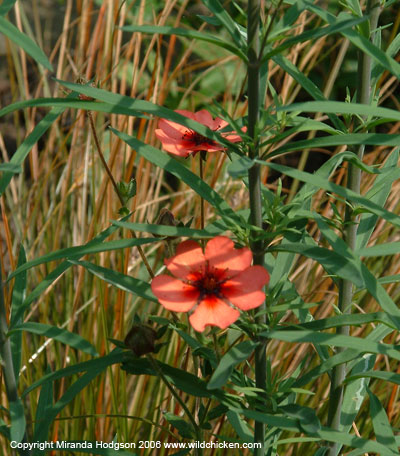 In this photo, a Potentilla is using the Linaria stem for support.
Name
Linaria purpurea (also called toadflax)
Genus  
Linaria
Species
purpurea
Cultivar/variety
General description
Hardy herbaceous perennial grown for tall spikes of purple or pink flowers. Very easy and ideal for adding some height to cottage or informal gardens. As the plant self-seeds it will pop up all over the garden, but it's easy to remove if it gets into the wrong place. The flowers are very attractive to bees.
I think the purple flowered Linaria looks especially lovely with the flowering stems of a herbaceous Potentilla growing through it. The dark red flowers of Potentilla thurberi 'Monarch's Velvet', combined with the greenish grey of the Linaria leaves, is beautiful. On sunny days, the narrow leaves of the Linaria cast slender shadows over the Potentilla flowers to stunning effect, as seen in the photo above.
Season of interest
Early summer through to autumn.
Key horticultural features
Habit - upright, straight. H: 1m S: 50cm

Stem - round, smooth, green with grey or brown tinges.

Leaves - slender, smooth, simple, lance shaped. Grey-green.

Flowers -  densely clothed spikes of small snapdragon-like (except that they have a conspicuous spur sticking out of the back of the flower) flowers in purple or pink. The pink flowered type have buds that start a darker colour and then become paler once the flower has opened.
Cultural details
Aspect
Full sun.
Soil
Any moderately fertile, well drained soil. They seem especially happy in our Lincolnshire sandy soil.
Hardiness
Fully hardy.
Maintenance
If you don't want them to self-seed, remove flowering heads after they've finished. Clumps can be divided in spring.
Propagation
By division of clumps in spring or by seed sown in early spring. Will self-seed freely and the young plants are happy to be transplanted.